R1c Road Bicycle
$1,500 – Refurbished – Like New
SRAM Rival-Equipped Road Bicycle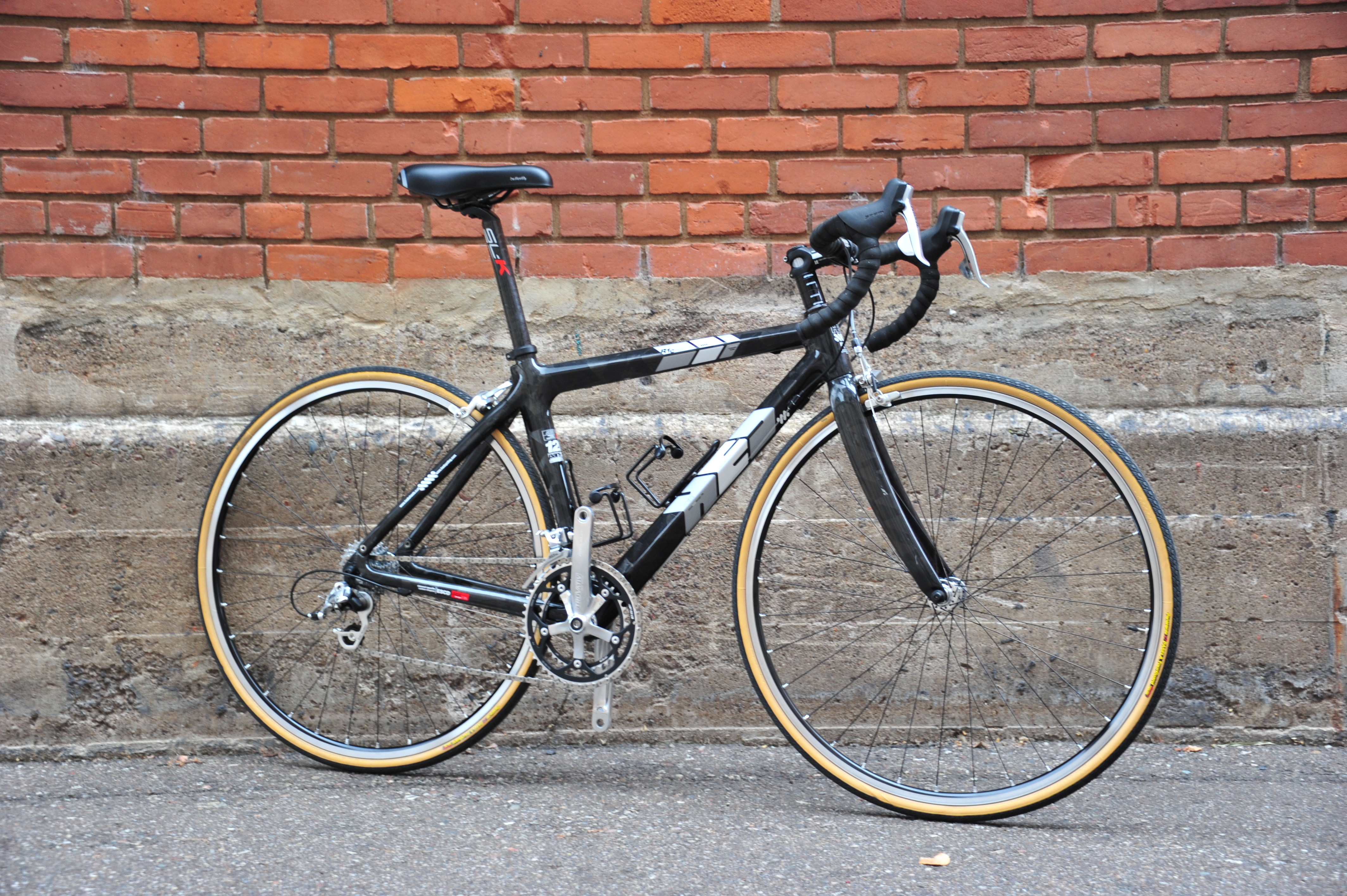 A gently used road bicycle built around a small-sized Hed R1c carbon-fiber frame and fork. An affordable, light-weight (about 8kg/18lbs.), high-performance road bicycle with mid-range, high-quality parts in a smaller frame size.
This bicycle has less than 100 miles on the frame and parts, but has some scratches from being in the workshop over the years to fit and measure riders for new custom frames.
Generally suitable for riders 155cm to 170cm tall, depending on leg length and reach.
The frame is made from carbon fiber with molded-in-place aluminum bottom bracket sleeve threaded insert (BSA) and aluminum seat post insert for the seat tube. The fork is carbon fiber with an aluminum threadless (28.6mm/1-1/8") steerer.
Pedals are not included, but are available separately. Or, provide your own pedals!
Photos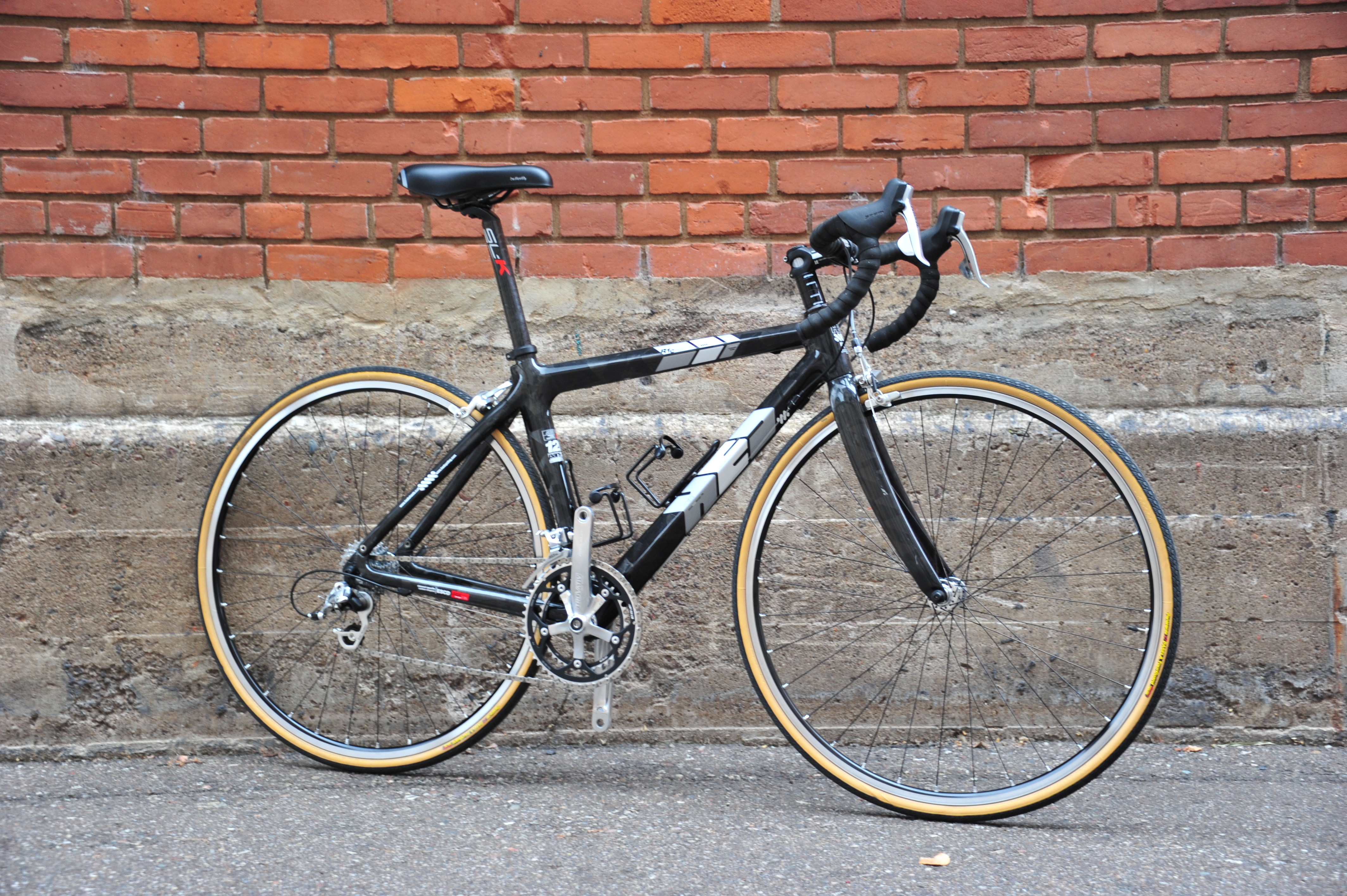 Components
This bicycle is equipped with first-generation (10-speed) SRAM Rival dérailleurs, brakes, cassette, and Double-Tap brake/shift levers; Wheelsmith-built wheels with Shimano Ultegra hubs, Wheelsmith spokes, and Mavic OpenPro rims. Most of the parts are slightly used with the exception of new parts, which are unused. Tires are like new. New parts include: chain, handlebar tape, handlebar ends, stem, and seatpost.
Components are fitted and tuned in-house.
Ordering
When placing your order, please also provide your inseam and height measurements so that we can fit the appropriate size stem and handlbars for you. After purchase, the steerer tube is cut to the appropriate length at the time of fitting the bicycle to you, or at a later time by appointment, at no extra cost to you.
To purchase this gently used Hed R1c SRAM-equipped bicycle, or if you need more information about it or would like to set up an appointment† for a test ride, please send us an e-mail with the particulars: click here to open your default e-mail application with the appropriate subject line filled in; the rest is up to you!
† Please bring your own pedals and shoes. We will provide the appropriate length stem, tires, and a saddle for the test ride, or bring your own saddle too, if you prefer.